Meet our amazing line up of contributors...
Andrea Dekker is the simple living enthusiast behind the Andrea Dekker blog, business, and brand. She is passionate about simplifying every aspect of life in a way that makes sense for real people with real lives and real budgets. She lives her version of "simple" in a 125-year-old farmhouse with her husband, their soon-to-be 4 children, and an ever-growing to-do list.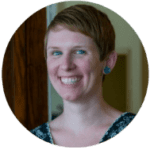 Meagan Francis is a mother of five and a blogger, writer and expert on being a happier, more productive mom. Megan is the author of four books, including the The Happiest Mom: 10 Secrets To Enjoying Motherhood. Megan is a frequent contributor to magazines and websites like Parents, Good Housekeeping, and Babble.com and has been seen on HLN's Raising America, Fox & Friends, and the New York Times.
Crystal Paine is a wife, mom of three, founder of MoneySavingMom.com, and author of the New York Times bestseller, Say Goodbye to Survival Mode.
Stephanie Langford is wife to a handsome entrepreneur and mama to five awesome and noisy kids. Together, they lead a rather unconventional life - homeschooling their kids, running multiple businesses from home, and doing wacky things like packing up their kids and backpacking around the world for a year.
Lisa Grace Byrne, MPH is a mom of three, founder of WellGrounded Life and a trusted authority on women's vitality and wellbeing. She is a passionate speaker, teacher, and mentor, and recently published the bestseller, Replenish: Experience Radiant Calm and True Vitality in Your Everyday Life.



Tsh Oxenreider is the author of Notes From a Blue Bike, and is the founder and chief spearheader of The Art of Simple. She's passionate about people living simply so that other people can live, and firmly believes a passport is one of life's greatest textbook.
Anne Bogel loves strong coffee, long books, and big ideas. She's putting a timely spin on timeless women's issues at her blog Modern Mrs Darcy. A classic INFP, Anne couldn't choose a favorite book – or child – if you paid her, but she would love to talk about your best-loved titles and what we can learn from heroines like Lizzie Bennet and Anne Shirley all the live-long day.


Sarah Mae is a wife, mama, homeschool teacher, blogger, and author of Desperate: Hope for the Mom Who Needs to Breathe and Longing for Paris: One Woman's Search for Joy, Beauty, and Adventure Right Where She Is. She makes her home in the beautiful countryside of Pennsylvania where she often ponders what life would be like if she actually finished all the laundry. You can find her at sarahmae.com.


Heidi Scovel is a book collector, home educator, photographer, lazy control-freak, sentence diagrammer, house-cleaning avoider, curator of randomness, and lover of the little things. She basks in the liquid sunshine of the Pacific Northwest where she lives with her husband, three boys, and little girl. Heidi documents living lovely at Mt. Hope Chronicles.

Jamie Martin is a mama to three cute kids born on three different continents. She serves as editor of SimpleHomeschool.net and blogs about mindful parenting at SteadyMom.com. Jamie is also the author of Steady Days and Mindset for Moms.

Amy Allen Clark has been the driving force behind MomAdvice.com since 2004. In addition to running a successful community for women and running after her two kids, she has served as spokesperson for brands like ALDI, Minute Maid, Cascade, Glade, and Cheer and is currently the home management "genius" for Kenmore. She is the author of The Good Life for Less published by Penguin Books.